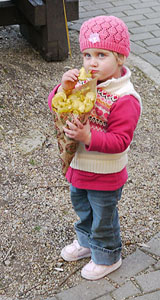 Our potato chips are specially cut from whole potatoes, freshly baked, free of all artificial ingredients, tasty (natural, with a dash of spicy flavor and garlic), and served in a paper bag.
We serve our apple juice made from our fresh apples (not from concentrate!). It is 100% pure pressed apple juice, full of vitamins. We also serve other all-natural fruit juices, e.g. strawberry, grape, blackberry, peach, and more.
Our fruit juices are free of preservatives, with no added sugar!
The cleanliness of our establishment and quality of our product is very important to us. Our suppliers are HACCP, ISO, and SGS certified.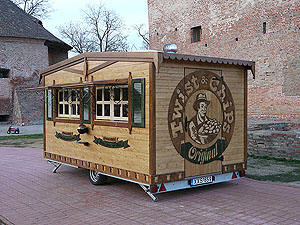 Our booth is custom-built from wood. Its style got its inspiration from our natural flavors; it resembles a log cabin.
We also provide free hand sanitizer to our customers!
All-natural potato chips